Dr Frederick Wandschneider
Director
M: +49 151 1133 2062

T: +49 211 1760 9162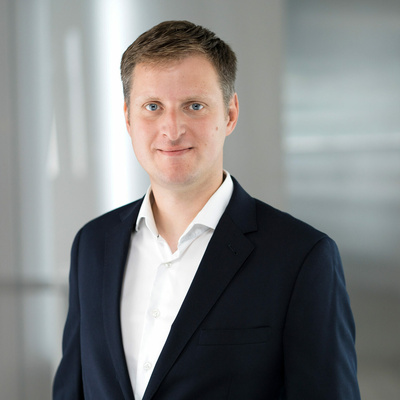 Frederick is a director in CEG Europe and head of Düsseldorf office. He specialises in competition economics, with a particular focus on damage estimations in both a competition and a commercial litigation context. He also advises national and international clients on matters relating to abuse of dominance, market power, horizontal and vertical agreements, regulatory issues and on broader dispute matters.
In his commercial litigation work, Fred has acted for both plaintiffs and defendants in over 20 cartel damages cases. He has broad sectoral experience, with specific expertise in the automotive, consumer goods, financial services, retail, telecommunications, and transportation sectors. Clients include household names, major corporations but also small and medium-sized businesses.
Besides his litigation work, Fred frequently provides due diligence assessments of international litigation funding opportunities for funders, assessing the merits of a claim and sense-checking the initial assessments of lawyers and other experts.
He has spoken and written widely on competition matters, with his opinions being cited in recent court judgements. His written work includes a chapter in the Handbuch Kartellrechtliche Schadensersatzklagen guide to cartel damages, commentary on recent court decisions, as well as academic and editorial articles.
Prior to joining CEG in 2016, he was a Vice President at the competition practice of another consulting firm in London and a researcher at the ESRC Centre for Competition Policy in Norwich.
Frederick holds a Ph.D. from the University of East Anglia, a Master's degree in Competition and Regulation Economics from Maastricht University and a Bachelor's degree in Business Administration and Economics from the University of Passau.
He is fluent in German and English.

Recent Work
He is currently providing expert testimony in support of several agri-businesses in their claim for damages arising from the German pesticides cartel. Fred also coordinates CEG's work in support of the Veolia Suez and Wolseley Claimants against the trucks manufacturers in front of the UK's Competition Appeals Tribunal.
His other recent cartel damages work includes European Government bonds, drugstore products, roll-on/roll-off shipping, German payment cards and sugar.

Recognition
For the past years Fred has been included among the most highly regarded German competition economists in the Expert Guides: Competition and Antitrust list and the Who's Who Legal: Competition and Who's Who Legal: Consulting Experts rankings. He is a member of the Studienvereinigung Kartellrecht, the German Competition Litigation Forum and the German Arbitration Institute.