Dr Juliane Bayer
Associate Director
M + 49 151 1133 2065

T +49 211 1760 9165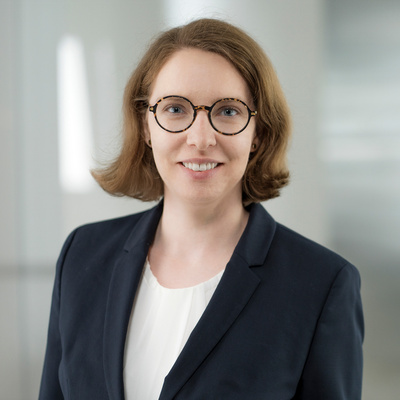 Juliane is an Associate Director at CEG Europe and is based in the Düsseldorf office. She applies her microeconomic and econometric skills to advise clients in the retail, consumer goods, chemicals and automotive sector across all areas of competition policy.
Having worked for several years as a competition economist in Germany, Juliane supported clients in competition and commercial litigation cases and provided economic advice on mergers and purchasing joint ventures. She has experience working across a wide range of industries such as trucks, transportation, food retailing, industrial gases, sugar and payment cards.
Prior to joining CEG, Juliane worked as a research and teaching assistant at the Free University of Berlin, where she applied economic theory to address competition and regulatory matters in the telecommunication industry. She was also an intern at the Spanish Energy Commission, where she was involved in the analysis of an EU-wide study for the European Commission on the impact of amended regulations on the storage capacities of liquefied natural gas.
Juliane holds a Ph.D. in Economics from the Free University of Berlin, a Master in Industrial Economics from Universidad Carlos III in Madrid, and a Bachelor in International Economics from Maastricht University. She is native in German, fluent in English, with good working knowledge of Spanish and French.

Recent work
Most recently, Juliane has supported various clients in the waste management, logistics and food distribution industries in the context of follow-on damages claims arising from the European-wide trucks cartel before the UK Competition Appeal Tribunal. In addition, her economic expertise is relied on in several other high-profile cartel damage proceedings before German courts.
With respect to mergers and acquisitions, Juliane provided economic advice to METRO in its proposed sale of the German food retailer Real before the Federal Cartel Office, as well as to the multinational industrial gases producer AirProducts in the Phase II investigation of its acquisition of ACP before the Polish Office of Competition and Consumer Protection.
Juliane has also advised clients in other competition conducts, e.g. in the assessment of joint purchasing benefits or excessive pricing.

Recognition
Juliane is included among the most highly regarded experts in the Expert Guides 2020: Competition and Antitrust list. She is also part of the team that was recognised as "Competition Economists of the Year in Germany" in 2020. Moreover, she is a member of the German Competition Litigation Forum.