Fabian Rinnen
Senior Advisor
M: +49 151 1133 2063

T: +49 211 1760 9163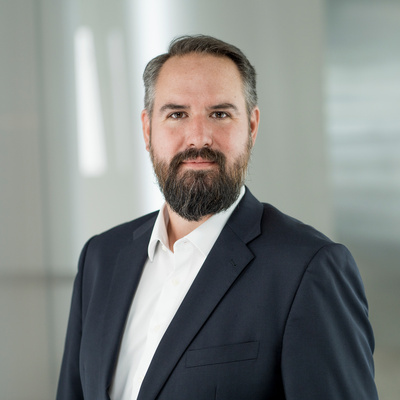 Fabian is a Senior Advisor and is based in the Düsseldorf office. Fabian also heads the Competition Economists Group's Econometrics and Data Analytics team. He has extensive experience in a wide range of quantitative techniques, with a focus on the econometric estimation of cartel damages. He also advises national and international clients on other areas of competition policy, including antitrust, mergers, economic and financial regulation.
During his career, Fabian has advised numerous clients across a range of sectors including building materials, drug store products, food retail, industrial gases, oilfield services, pesticides, financial services, steel, automotive and transportation. These include multinational corporations as well as various small and medium sized companies that are leaders in their respective fields.
In his recent research, Fabian has investigated the intersection of legal and economic concepts when quantifying cartel damages, both in terms of econometric techniques, the ad hoc estimation by a judge and empirical evidence on historical overcharges of national and international cartels. Apart from his published articles that are frequently cited in court judgements, Fabian shares his insights in the form of blog posts, podcasts and presentations to peers and clients that cover a broad range of competition topics.
Fabian holds a Master's degree in Economic Analysis from the Universidad Carlos III in Madrid, an Master of Philosophy with distinction in Economic and Financial Research with a specialisation in Econometrics and a Bachelor of Science in Econometrics and Operations Research from Maastricht University.
Fabian is native in German, fluent in English and has a good working knowledge of Dutch and Spanish.

Recent Work
Besides various ongoing cartel damages proceedings before German Courts in which claimants and defendants continue to rely on his expertise, Fabian currently applies his econometric knowledge to the estimation of the harm suffered by the clients of the Europe-wide trucks cartel before the Competition Appeals Tribunal. He has recently provided evidence to German courts that suggests that clients of the German drugstore products cartel were harmed by the unlawful information exchange.
Fabian has provided expert advice to a defendant in a high profile cartel proceeding in the power cables industry. He represents the alleged ringleader, a major construction company, in Austria's largest-ever cartel probe before the Kartellgericht. His recent work on mergers includes advice provided to METRO in its proposed sale of the German food retailer Real before the Federal Cartel Office.

Recognition
Fabian has repeatedly been named in Who's Who Legal: Competition, Who's Who Legal: Consulting Experts and Expert Guides: Competition and Antitrust among Germany's most highly regarded competition economists. He is a member of the Studienvereinigung Kartellrecht, the German Competition Litigation Forum and the German Arbitration Institute.