Marie Grote
Associate Director
M +49 151 1133 2062

T +49 211 1760 9162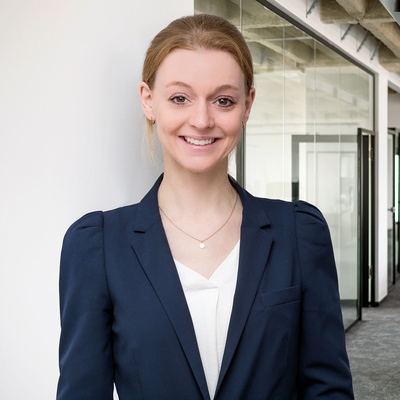 Marie is an Associate Director at CEG Europe and is based in the Düsseldorf office. Marie has a particular focus on damages litigations. She applies her microeconomic and econometric knowledge to advise clients in different industries. Her experience covers consumer goods like beer and coffee, sugar, trucks, timber, chipboards, industrial batteries, switches, car glass, bathroom equipment and others.
Having worked for several years as a competition economist in Germany, Marie's work focused on advising clients and their external counsel in follow-on cartel cases and supporting them with expert reports covering qualitative and empirical economic arguments. She has a very good understanding of data sets and analyses. Besides damage work, Marie assisted in cases regarding abuse of dominance, merger and lost profit calculations in a patent case.
Prior to joining CEG, Marie gained experience in the field of competition economics at two other well-known consulting firms in Hamburg, where she mainly advised on cartel damage claims. Marie has more than seven years of experience.
Marie holds a Master's degree from the Ludwig-Maximilians-University in Munich and a Bachelor's degree from the Westfälische Wilhelms-University in Münster.
She is native in German and fluent in English.
Recent Work
Marie worked for several plaintiffs in damage litigation to the truck cartel. Besides she gained experience in various industries. Currently, Marie is involved in an expert report and a damage estimation of a follow-on cartel case in the German market.
Areas of expertise