We assist with:
Proceedings with the European Commission and national authorities
Private enforcement in national courts
Compliance advice on current and future business practices
Determining when the behaviour of a firm is an abuse of its dominant position requires a careful economic assessment. Our analysis focuses on the question of whether the conduct under investigation is indeed an abuse or serves an objectively justifiable purpose. We have experience in applying economics to complex questions of price discrimination, foreclosure, tying, excessive or predatory pricing and margin squeeze, both for plaintiffs and incumbents.
We analyse the economic issues that arise in abuse of dominance cases, including market definition, market conditions, barriers to entry and expansion, pricing, single firm conduct, agreements, and profitability. We establish whether a firm has significant market power and assess potential or actual effects of the abusive practice. We also assess potential efficiencies related to the conduct and objective justifications.
For example, we analyse the effects of discounts and rebates schemes, conduct cost and margin analysis for predatory pricing and margin squeeze cases, and analyse effects of tying and bundling. We additionally review supply chains to assess the existence of anti-competitive foreclosure, exclusive dealing, and refusals to supply. Furthermore, we examine whether the firms' conduct benefits or harms consumers.

Representative Engagements

A CEG team created a new framework for assessing airports' significant market power in the context of the Airport Charges Directive. The report set out an innovative three-step screening test to assess an airport's market power. This screening test focused on the purpose of an airport as Hub or Spoke, its excess capacity and its chosen pricing policy.

A CEG team has provided expert advice in a UK High Court proceeding regarding competition issues arising from pre-call announcements imposed on calls to Directory Enquiries. The CEG expert report investigated whether the UK MNO was dominant in originating calls to the Directory Enquiry Services, whether the introduction of such pre-call announcement is likely to distort competition, and whether it has a legitimate objective. The case was settled out of court.

Economic analysis of retrospective rebates by a confidential Belgian firm with a dominant position on market for a branded product. The analysis included advice on Article 102 issues.


CEG provided Carglass with strategic analysis and advice in an abuse of dominance inquiry by the Dutch Competition Authority. CEG successfully supported Carglass in explaining that the company did not hold a dominant position on the Dutch market for car window repair, and that the market is very competitive. CEG also helped demonstrate that the rebate schemes offered by Carglass are not in breach of competition law.

Economic analysis of consumer labelling as a potential abuse of the Soil Association's position by trademarking the label.

Support in an abuse of dominance complaint submitted with the Dutch Competition Authority regarding bundling practices in the Dutch hospitality sector for a confidential supplier of consumer products against a dominant competitor. The support included market share analysis to illustrate the impact of the alleged abuse on the market.

Market definition analysis in support of a settled Irish civil suit by Heatons against ASICS. The market definition focussed on the question of whether ASICS high-end running shoes could be considered to be in the same market as basic running shoes. The analysis involved price correlation analysis and a review of marketing materials.
What our experts say
The designation under the DMA of a large online platform as a gatekeeper may be an indication that it is dominant under competition law. But rigorous economic analyses of the relevant market, its position on this market and the competitive environment, e.g., with respect to barriers to entry and expansion and countervailing buyer power, will remain indispensable for such an assessment.
Benjamin Loertscher, Associate Director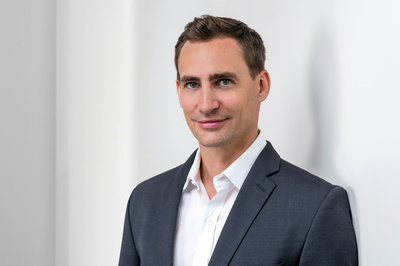 What our experts say
The assessment of market power and dominance is pre-eminently a matter of rigorous economic analysis. In most cases the same holds for assessing the (potential) effects on competition of the conduct under investigation.
Dr Rob Vossen, Director