We assist with:
Assessment of risk exposure
Evaluation of the actual or potential competitive effects or a practice of agreement in question
Quantification of efficiencies
Exploration of alternative rationales
Development of compelling defence arguments
Expert evidence before national and international competition authorities.
We have substantial experience in applying economics to cases involving (potentially) anti-competitive agreements. We help clients understand and pre-empt their exposure as part of self-assessments or due diligence and assist them when facing formal proceedings by competition authorities or regulators.
CEG has assessed horizontal and vertical agreements such as joint purchasing agreements, selective distribution, exclusive dealing, resale price maintenance, bid-rigging, price fixing, geographic and customer allocation or information exchange cases in a wide range of industries.
Using economic theory and empirical techniques, we analyse the nature of competition in the relevant market, assess the rationales of the alleged behaviour, isolate its actual or potential effects, investigate efficiency justifications and quantity potential consumer benefits or harm.
Our evidence-based arguments are frequently presented before competition authorities across the globe.


Representative Engagements

CEG assisted UPS in a Turkish competition authority investigation concerning pricing and its vertical relationship with resellers and end-customers. CEG produced expert report and econometric analysis for UPS regarding pricing and the vertical relationship between UPS and its resellers and end-consumers.

Economic advice to a confidential defendant during the European Commission's cartel investigation in relation to in air cargo cartel case before the European Commission.

Economic advice and analysis for broadcaster RTL (complainant) in the Commission's CISAC case against collecting societies practices.

CEG was engaged to provide economic advice in relation to whether alleged exclusive dealing in the pharmaceutical industry involved the exercise of market power with the effect of lessening competition in the supply of treatments of advanced stage cancer.

CEG assisted a confidential Austrian cable distributor against cartel allegations relating to common pricing elements for copper. Work included the assessment of the rationale and pro-competitive justification of the alleged behaviour. The Austrian Bundeswettbewerbsbehörde is not further pursuing the matter.

CEG assisted a Top-5 Austrian construction company in Austria's largest ever cartel probe relating to price fixing and bid rigging of 1800 construction projects. Work included the assessment of remaining competitive pressure, analysis of bids and clustering of projects.

CEG advised online travel agency Prijsvrij in support of their civil proceedings against tour operators Thomas Cook Nederland and Corendon for Retail Price Maintenance.

Economic advice and analysis for Colgate Palmolive in the personal care case brought by the NMa. NMa dropped the case following Statement of Objections and CEG analysis of information exchange allegations.

Expert testimony to the Federal Court as part of a proceeding brought by the ACCC alleging anticompetitive effects of deeds entered into as part of the $5 billion privatisation of Port Botany and Port of Newcastle. Engaged by Minter Ellison acting for the NSW Government. Case was dismissed.

CEG was engaged to provide advice in relation to whether conduct by the at the Port of Melbourne was involved the exercise of market power with the effect of lessening of competition in stevedoring services (engaged by Gilbert and Tobin).

CEG assisted a defendant in cartel proceedings brought by the Australian competition authority against Informed Sources and BP Australia, Caltex, Woolworths & 7-Eleven.

CEG assisted multiple confidential British food retailers in the assessment of pro-competitive efficiencies arising from joint purchasing.
What our experts say
CEG's approach to developing economic evidence for Article 101 cases mirrors the "robust and compelling" threshold set by Courts. We always test the theory of harm and we seek to provide causal evidence whether in defence of or complaining against conduct. For example, CEG experts question the impact of information exchange on competitive outcomes and whether specific allegations could lead to anti-competitive outcomes.
Nils von Hinten-Reed, Managing Director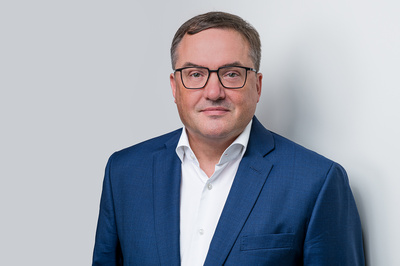 What our experts say
The conduct of firms can be an infringement of competition law only if it has appreciable (potential) effects on competition, in its legal and economic context. Sound economic reasoning, and analysis of empirical evidence is indispensable for the assessment of competitive effects.
Dr Rob Vossen, Director